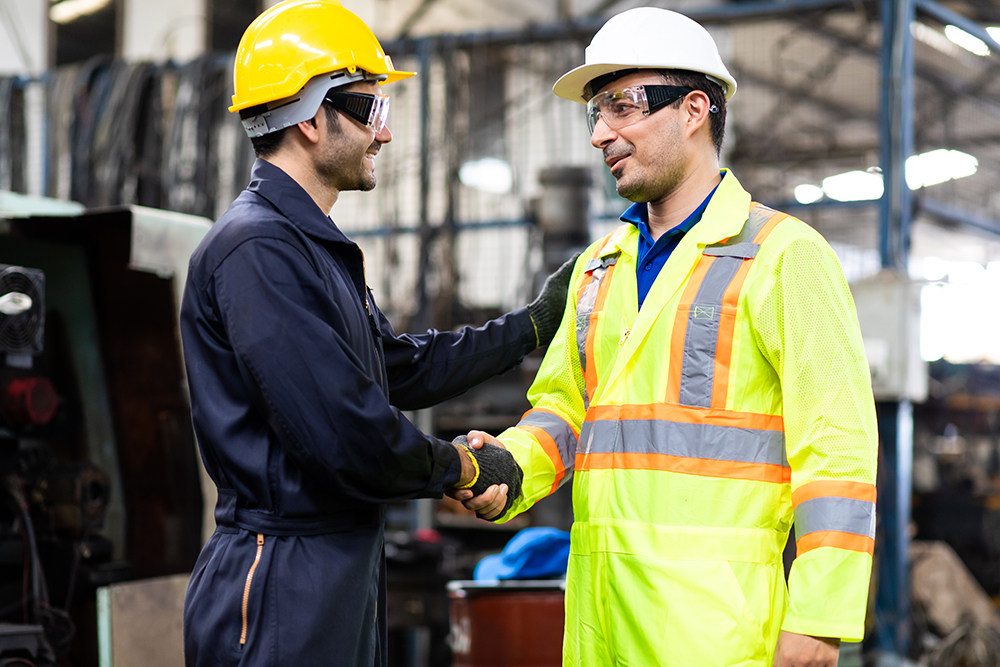 5 minute read
How to Bring Emerging Technology into a Multigenerational Manufacturing Business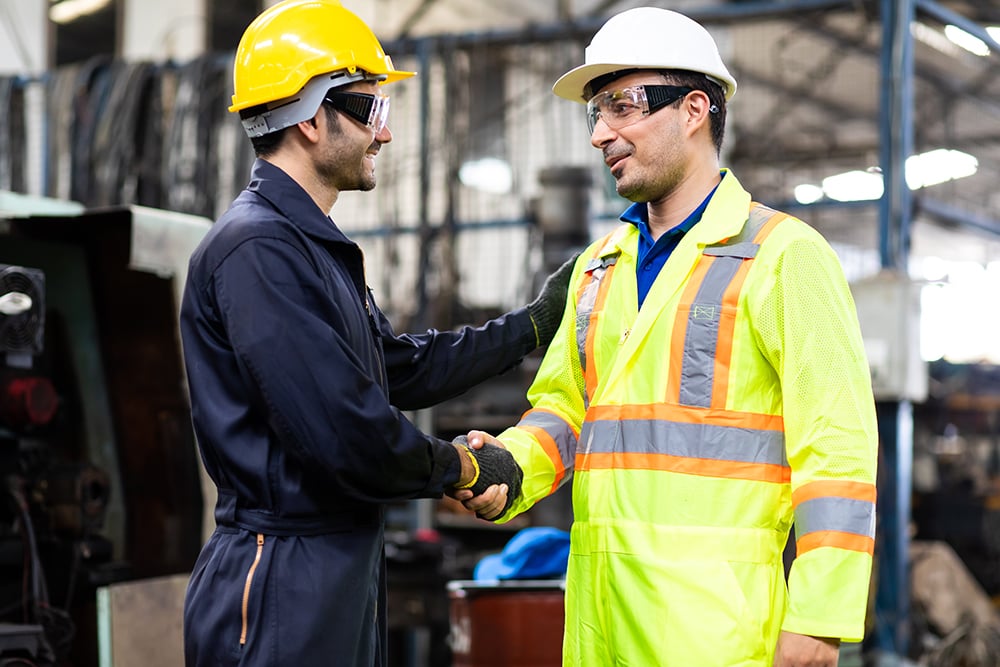 Introducing new technology into your manufacturing business can feel overwhelming. When your business is family-owned, however, it can be even more difficult. Generational gaps can create roadblocks, and different communication styles can cause frustration. Understanding these differences and knowing how to deal with them helps you grow your future business.
Manufacturing innovation is worth it! In fact, 84 percent of business executives believe their future success depends on it. Updated systems improve productivity and add visibility to supply-chain management. They help you make more informed decisions and forecast opportunities to grow.
Are you finding it hard to get buy-in on introducing new technology? Technology paralysis happens when
it's hard to understand the technology,

there are too many choices,

there are cost concerns, or

different generations have differing values or priorities.
These are normal responses to change. Rather than ignoring these concerns, it's important to keep communication lines open and find ways to ease everyone's fears. Let's discuss why these fears arise and what you can do to make it easier to introduce new technology into your business.
Challenge: Differing Values or Priorities
For the first time in history, five generations are working together in the workforce. Different priorities motivate Traditionalists, Baby Boomers, Gen X, millennials, and Gen Z generations. The first step to updating your technology is to understand those differences. It's ok that priorities are different—the key is to find ways to bridge that gap and be respectful while doing so.
Solution: Start Small and Scale
One way to respect people's opinions and ease people into change is to start small. Begin with one easy-to-update system or process. This could be outsourcing one of your IT tasks, such as cybersecurity compliance, data backups, or regular system maintenance. Look for an MSP (managed service provider) that can help you handle tasks that your current in-house team finds difficult to manage.
If your team isn't ready for a big change, scaling innovation helps team members see how they are saving money while still being in control. This is an easier transition for businesses that are not ready for more dramatic, sweeping changes. Start small and continue innovating as you achieve buy-in from your team members. This will become easier as they see the return on investment from these smaller projects.
Challenge: Mismatched Communication Styles
Communication styles are not the same for each generation. Each generation has different methods, frequencies, and even speeds. For example, younger generations feel comfortable with tech-speak and the latest technology. They also often make decisions quickly. Older generations, on the other hand, are slower to make decisions and they require more time to become comfortable with new technology trends.
You won't be able to build consensus without understanding why people think the way they do. Ask the following questions about your team members:
Do they understand the technology?

Why would they choose one option over another?

What are their specific concerns for upgrading to this technology?

What would ease their concerns?
Understanding and working with each member's communication style will drive the buy-in you're looking for.
Solution: Lean into Expertise
Sometimes family communication styles are emotionally charged. If you've reached a standstill, it may be time to involve a team of experts.
A neutral third party like an MSP (Managed Service Provider) can help in several ways:
Listen to every team member

Help explain options to each generation

Answer questions

Offer solutions that work for everyone

Keep the communication lines open

Provide more transparency
That expertise can vary from consultative engagements to project implementation reviews or maintenance/current state review projects. Look for a team that can serve as a partner for your specific business goals.
"The nice thing about ComTec is they will always jump in and help when something goes wrong. They're a highly valued extension of our company."

— Controller, manufacturing business
Challenge: Divergent Approaches to Embracing Innovation
While younger generations were raised on technology, the older generation is still learning how to use many of these devices. That learning curve can be overwhelming for older generations. And the thought of updating current factory processes can feel frightening.
These fears can create friction when it comes to embracing innovation. It's important to listen to and address concerns about embracing new technology. Remember, each generation has its strengths and challenges. Respecting and understanding that will help make updating technology easier.
Solution: Be Transparent
Fear is a common roadblock in business growth. Eighty-five percent of business innovators report that fear of change holds back innovation. It triggers alarm, and the natural response is to avoid that at all costs and this will drag out decision-making.
Fear is often triggered by the unknown. To ease those fears, you'll need to do the following:
Share your research

Clearly communicate the options you suggest

Explain how you'll make decisions

Describe what will happen during implementation

Communicate frequently

Use generational communication styles
This will lead your team to a consensus on the path of innovation for your organization.
If you're not sure how adding new technology will change the processes in your business, your MSP can help you map out a plan that everyone understands. An ERP (enterprise resource planning) tool can be highly effective for managing your business. Not sure if an ERP tool is the right approach for your business? This helpful guide on implementing an ERP can help you understand if an ERP is right for you.
Challenge: Disparity of Experience
We mentioned above that each generation has its own strengths and challenges.
Traditionalists, Baby Boomers, and Gen X
Have more years on the floor

Have built strong relationships with partners, vendors, and long-term employees
Millennials and Gen Z
Feel comfortable with technology

Are quick to spot technology solutions to outdated processes
Both types of experience are valuable. Listen to each side and respect that experience when making decisions. This will help each person feel they are contributing to the business' success.
Solution: Involve Key Stakeholders
Need buy-in to adopt new technology? Make everyone feel valued and involved in the decision-making process. Start by building trust among team members. Once you've built a strong relationship with the team, they will trust you to make future decisions.
An experienced service provider can help you build that trust between members.
"Bumps in the road are inevitable when implementing new software, but trusting it to the experts is the best way to go." — Bob Bechtold, President of HARBEC
Challenge: Letting Go of the Keys to the Kingdom
It's hard to give the "keys to the kingdom" to a new decision-maker. It's extra difficult in multigenerational plants with complex family relationships. Company leaders in family businesses serve an average of 20–25 years. These leaders have built a company legacy that goes far beyond keeping the lights on. When adopting new technology, it's important to respect the existing culture.
Solution: Build Your Case
You'll need to prove to a legacy leader that you can be trusted with the keys to the kingdom. To do so, you need to build a strong case for innovation. That might include sharing the following points:
Do your homework and provide real-world examples of business success to leadership to help support your initiative.
Legacy leaders will also value an MSP that has experience in your industry. Look for a team with the following traits:
Understands manufacturing focused technology

Speaks the language of manufacturing

Understands the nuances of your business

Has deep experience in helping companies succeed
This will ease and alleviate many fears for a legacy leader.
Introducing new technology into a multigenerational manufacturing business may feel daunting, but it's worth it! Embracing new technology ensures many more years of safe and successful growth. Any differences in communication styles, experience levels, or approaches to embracing technology can be overcome with proven solutions. By using the above strategies, you will be more likely to reach a consensus within your team for innovation.
Get Started on Modernizing Your Manufacturing Technology Strategies Today
ComTec Solutions is a full-service technology services and ERP implementation and consulting company that has been providing advisory and technical expertise for manufacturers and engineering firms for nearly 30 years. Companies looking to improve productivity, elevate the customer experience, and accelerate financial growth find value in ComTec's expertise. ComTec is a proud Certified Platinum Epicor partner dedicated to helping customers strategically align technology with their desired business outcomes with speed, agility, and confidence. To learn more, let's talk!