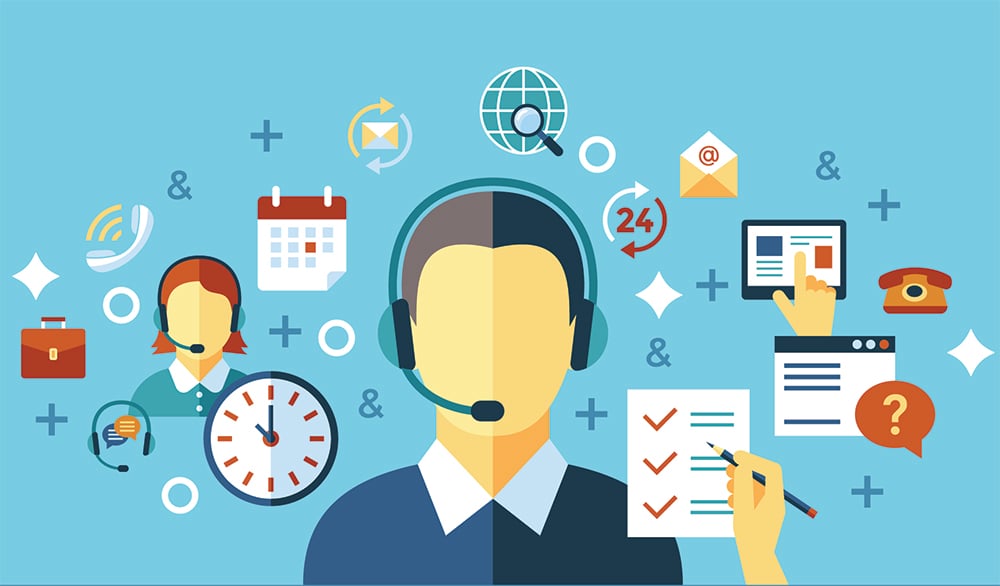 5 minute read
How to Keep Support Tickets from Falling into the "No Resolution" Abyss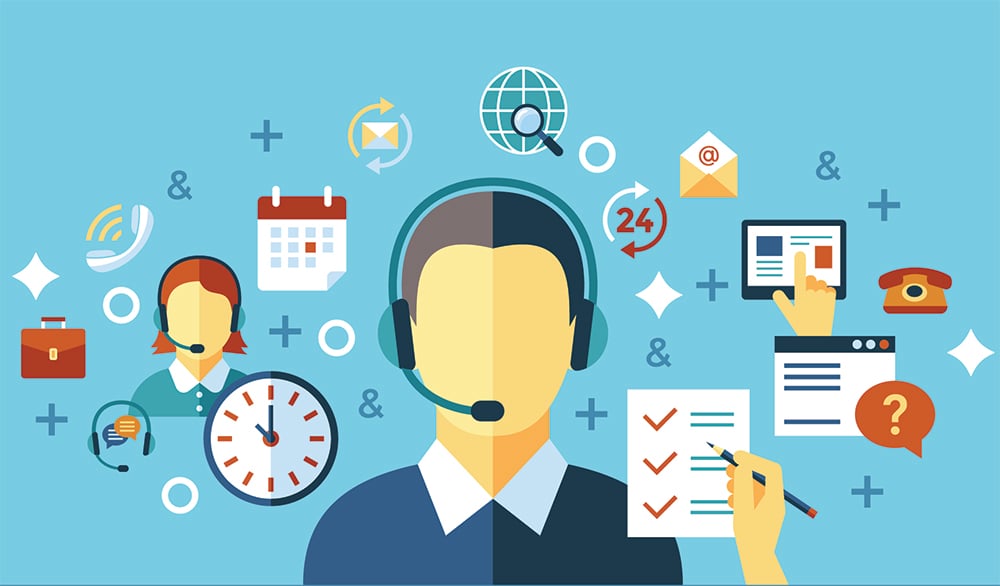 Since the pandemic, support-ticket submissions have increased by 16 percent. That increase in support requests involves everything from ransomware attacks to network system failures, password management to data loss and recovery, software issues to outdated device performance issues, and so on. If you're currently managing your own support tickets, you know firsthand how many of these requests you can get in a day.
For an enterprise manufacturing organization with an in-house IT support team, these can often be easily managed. Support tickets can become the bane of your existence for a small or medium-sized business (SMB) team wearing multiple hats.
As overwhelming and time-consuming as these requests are, ensuring they are addressed in a timely manner ensures that production and processes stay on track and that your data and systems are secure. We spoke with our resident expert, Steve, IT Sales Consultant, about some of the common headaches of support tickets and how you can keep them from falling into the "no resolution" abyss.
Q1: What are some common reasons why support tickets aren't handled in a timely fashion by an in-house IT team?
Response
Support tickets can drag on in an SMB trying to handle its own IT management. This can be due to time constraints, staff shortages, and even a lack of skills. Support tickets are often forgotten when a task of a higher priority requires attention. These tickets can also fall through the cracks when a dedicated team member isn't regularly assigned to manage those tasks. They could also be set aside when team members aren't trained on how to fix those issues.
Solution
If you're finding your support requests lagging or being forgotten, it may be time to outsource some or all of your IT managed services. A managed service provider (MSP) can serve as an extension for your team and be more readily available with answers and solutions to your IT challenges. Support can range from updating hardware or software to maintaining network connectivity or providing nightly cloud-based back-ups.
Q2: Why isn't my current MSP handling my support tickets in a timely manner?
Response
Your current MSP should have a service-level agreement (SLA) in place as part of your contract. That agreement should include details about how support tickets are labeled (i.e., critical, high, or low) and explain how quickly they will respond to support requests based on their level of priority. Depending on your severity choice, your service response could be immediate, within a few hours, or even a few days. Your MSP should work with you to define these criteria and be able to track each of your service requests through to resolution.
Solution
If you find your support tickets lagging with your current MSP, first check your SLA. If your MSP isn't adhering to that agreement or doesn't have one in place, it may be time to consider a different provider. Look for a provider that understands your technology needs and makes you a priority.
Q3: Why do I have to keep resubmitting a support ticket to my MSP?
Response
If you must resubmit a support request over and over again, it may be due to IT account manager turnover. Quite often, you see high turnover at smaller and mid-sized organizations in their IT departments. If you find yourself speaking with multiple agents, it's likely due to a change in account managers. This can lead to long resolution times and is not only frustrating but also disruptive to your business.
Solution
Consider an MSP that is known for IT account managers who develop long-term relationships with their customers. For a manufacturer, you will also want to consider a team that is familiar with the jargon and complexities of your industry. You should only have to submit a ticket once, and you deserve to have your issues resolved in a timely manner and with open and transparent communication. If you're not experiencing that with your current MSP, it's time to look elsewhere.
Q4: What can happen if my support ticket isn't handled quickly?
Response
If you're dealing with a critical issue such as ransomware or lost data, you can imagine the repercussions of not resolving the issue quickly. Even with less-pressing issues, slow support ticket responses can increase employee frustration and weaken the customer experience. It can also leave you vulnerable to cyberattacks or compliance issues.
Solution
If you're concerned about staying compliant, protecting your data, and maintaining strong customer relationships, but your current MSP or internal team isn't capable of managing the task, it's time to consider a new partnership. An experienced team will approach IT management with proactive quarterly business reviews and suggest implementing solutions before a crisis occurs.
Q5: What should I expect from my MSP when it comes to supporting tickets and IT managed services?
Response
Your MSP should serve as a business partner and a trusted advisor. You should receive regular communication checking in on any support issues. The MSP should have a proactive rather than a reactive approach to managing your IT and be able to review with you—in a timely manner—any reports, issues, updates, and trend projections when it comes to your tech stack. They should also have controls in place to manage support tickets and an SLA that prioritizes your IT needs.
Solution
If you don't currently have regularly scheduled meetings with your MSP, then set up a regular cadence of monthly to quarterly business meetings. Your team can also review issues internally on a weekly basis to assess if your current MSP is delivering on your expectations and agreement.
Q6: How can having an MSP alleviate some of our support ticket backlog?
Response
Recently, our team spoke with the president of a tool-and-die shop. As the owner of a small business, he was used to wearing many hats. In addition to his important duties running the company, he was serving as the factory's IT manager. That meant that IT support often fell by the wayside. The organization quickly adopted the approach of "We'll get to the IT when we get to it." He recognized that in taking this approach, he might not be managing things from a best-practices perspective. What he needed was someone who could make his IT a priority. Things like security of data, network speed, and reliability were causing more negative impacts on the overall production process than the owners realized!
Solution
An MSP can iron out the complexities of IT management for your business. Their main job is to manage your technology footprint and ensure any support you need is always considered a priority. In addition, your IT partner's focus and expertise help you stay abreast of compliance regulations, software updates, and potential threats. Support-ticket backlog becomes a thing of the past, and you are freed up to focus on other business tasks. ComTec was able to help the tool-and-die shop manage their IT needs and was a lifesaver during a critical data recovery crisis.
Q7: Why would I choose an MSP over internal IT management?
Response
As mentioned above, an MSP is experienced in all things IT. From support ticket management to cybersecurity and compliance, the right team will be a dedicated extension of your organization. While an internal IT manager is a great option for SMBs, sometimes costs prohibit hiring a full-time employee. Implementing support by outsourcing these tasks can save time and money for your team. It can also alleviate any concerns about compliance, cybersecurity, and keeping updated on the latest technology. Your MSP should be more of a trusted partner to your business and not just another vendor.
Solution
Finding the right MSP provider that understands your manufacturing business needs is crucial to your continued success and being capable of surviving and actually thriving in a difficult business environment. While most MSPs only look at bits and bytes, an industry-focused MSP partner can bring knowledge and shared experiences to the table. Saving money will be a given, but gaining a partner who knows how to leverage your IT investments will be worth much more!
Get Started on Managing Your Support Tickets Today
ComTec Solutions is a full-service technology services and ERP implementation and consulting company that has been providing advisory and technical expertise for manufacturers and engineering firms for nearly 30 years. Companies looking to improve productivity, elevate the customer experience, and accelerate financial growth find value in ComTec's expertise. ComTec is a proud Certified Platinum Epicor partner dedicated to helping customers strategically align technology with their desired business outcomes with speed, agility, and confidence. To learn more, let's talk!