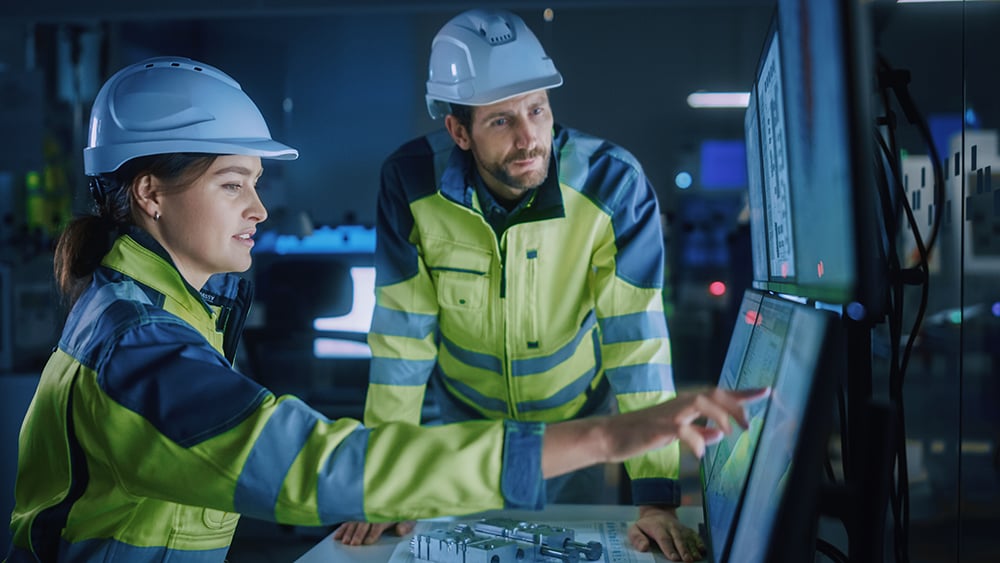 5 minute read
How Manufacturers Can Use Technology to Solve Their Most Pressing Challenges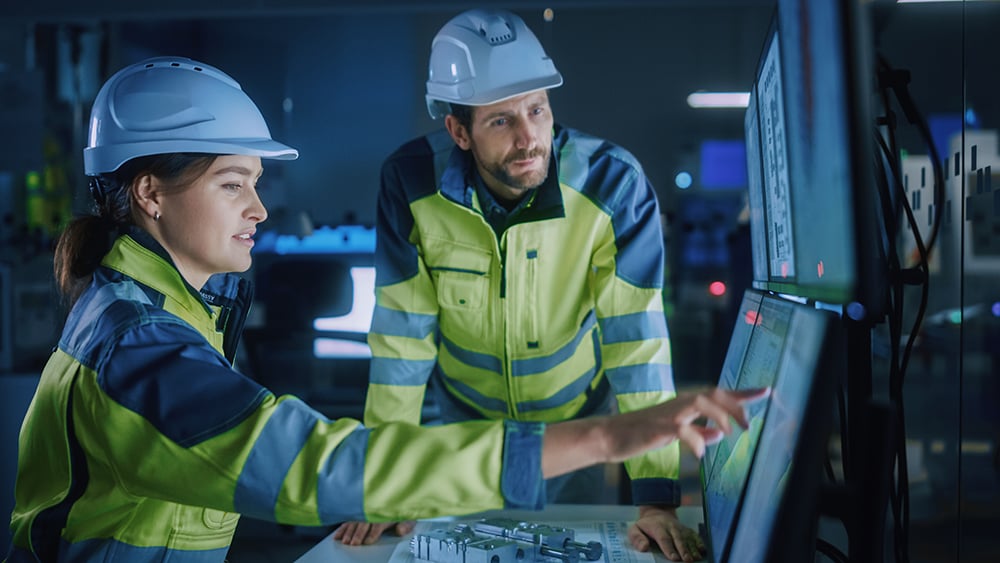 As most experienced manufacturers know, challenges are inevitable in just about every part of the manufacturing process. Whether simple or complex, even the smallest issue can have a serious impact on production. Without the right resources and skills in place to address issues properly and in a timely fashion, challenges in a variety of areas can continue to grow. For manufacturing businesses that desire to grow and innovate, the question of which activities to add, maintain, and eliminate is ever pressing.
Let's discuss some of the common challenges manufacturing SMBs face and how you can address them with technology.
Common Challenges Manufacturing SMBs Face
In our years of experience in working with manufacturers, we often hear about some common obstacles they are facing. Some of these challenges include the following:
Supply-chain disruption
Capacity constraints
Communication issues
Compliance regulation difficulties
Labor shortages
Technology bloat
Productivity roadblocks
Resource-management challenges
Profit-margin impediments
Cybersecurity concerns
If you or your team is dealing with any of these issues, it's important to find the right approach to solve each challenge. As you work to speed up production, deal with labor shortages, and continue innovating, applying the right technology can help you avoid pitfalls that pose a risk to your growth initiatives. Read on to learn how technology is essential to helping you manage everything from supply-chain disruption to profit-margin improvement.
How to Address Common Manufacturing SMB Challenges
Addressing these common challenges often begins by reviewing your current technology. Process disruptions, capacity constraints, resource-management challenges, and profit-margin impediments are often caused by outdated systems. How can you tackle these challenges?
Start by looking at your existing ERP solution(or lack thereof).
An enterprise resource planning (ERP) solution allows businesses to manage anything from accounting to supply-chain management, resource planning, and more. This powerful software provides greater insight into business operations and allows you to make more-informed decisions for growth. If you're struggling with some of these challenges because you're using manual systems that lack automation, it may be time for your organization to migrate to an ERP solution.
This ebook, Smart Start Guide: Beginner's Guide for Implementing a Manufacturing ERP Solution, can help answer the questions of what an ERP solution can do for your business, what to look for in an ERP solution, and how to work with an implementation partner. This guide will help you understand if it's time to implement an ERP solution.
If you are currently implementing an ERP solution but it isn't addressing your challenges adequately, then perhaps it's time to look for an improved solution. If you lack transparency in your system or are missing key information necessary to make informed decisions, it's time to kick your current ERP solution to the curb. At ComTec, we leverage our nearly 30 years of experience along with the power of Epicor Kinetic ERP to give businesses a competitive advantage in their industry, ensuring processes are streamlined and updated.
Use Case
One such example is HARBEC, a manufacturing leader focused primarily on the medical and aerospace industries. HARBEC needed to improve the efficiency of its operations and maintain tighter control over processes and production quality, especially inventory control and job costing.
With ComTec's help and the implementation of an Epicor ERP solution, managers can now oversee and monitor inventory and maintain pricing, improving profitability. A ComTec advisor continues to meet with HARBEC team members two to three times a year to apply new solutions and regularly offers optional workshops to introduce the latest Epicor features and functionalities. ComTec's customized solutions for the organization's needs are saving the company valuable time and resources.
"Working with ComTec has been the most significant thing that has enabled our company to grow to what it is today. We went from basic bookkeeping to using an ERP system, which has enabled us to scale and expand in ways we couldn't have without it."
—Bob Bechtold, President of HARBEC
Automation and modernization of your technology through an ERP implementation can be transformative for your business, allowing you to improve processes, productivity, and enhance the customer experience. If you're looking to scale and better manage your business, consider migrating to an ERP solution.
Decide if you're ready to outsource your IT managed services.
A small-business owner is familiar with wearing multiple hats. When you're dealing with operational decisions, production processes, and employee management, it's difficult to focus on everything at the level you'd probably like. If you find you're struggling to deal with all the balls in the air or want to achieve a deeper focus on the main issues, it may be time to outsource your IT managed services.
An experienced ​​managed services provider (MSP) can develop solutions to eliminate technology bloat, streamline your processes, maintain cybersecurity compliance, provide user support, and keep you running smoothly. Having extra minds in the mix can also help you refocus on the issues you most need to tackle while staying ahead of the competition with the most up-to-date technology solutions.
Use Case
A custom spring and wire-form manufacturer was struggling to refocus on important issues. Dealing with rapid growth, the business needed a way to modernize its current technologies. Concerned about maintaining and managing its data, the company needed a team that could help it navigate new cloud-service options and address the technical implementation aspects of establishing accessibility to its ERP solution.
ComTec provided a hybrid cloud solution for the organization's ERP solution, which allowed for centralized control of servers hosted in a data center accessible by all teams. This solution enabled accessibility and affordability, with no drastic changes to user licenses and pricing models.
With a SQL server that is perpetually backed up, the organization no longer worries about losing important data. This new built-in redundancy has freed up the IT team to take on other tasks.
"ComTec acts as a good liaison to modernization. It's awesome to have a liaison and people who have technical experience with licensing, software, and hardware."
—IT Manager
The right team can be a powerful extension for your organization by supporting your growing IT needs as well as managing systems and processes that quickly become outdated. With that in mind, discuss with your team if it's time to outsource some or all of your IT managed services. This decision can potentially open you up to greater organizational improvements and growth.
Become proactive and agile.
Without the proper technologies in place, challenges can disrupt and even take down a manufacturing business. Being proactive and preparing for unforeseen challenges ahead of time allows you to be adaptable when issues arise. As organizations are in a constant state of motion, this agility ensures your business can thrive even during market uncertainties. Implementing antifragility methods into your business through technology can keep you on the path of growth.
Use Case
With a 20-year-old ERP software system and a lack of cloud-based capabilities, a packaging company was seeing stagnant growth. The company was also facing adaptability challenges, with a workforce moving from in-house operations to remote work.
With ComTec's assistance, the organization implemented a cloud-based Epicor ERP solution with remote connectivity for all employees. When the COVID-19 pandemic impacted businesses in 2020, the organization was prepared for the massive changes in workflow and operations because of the modernization of its systems. What may have been a difficult transition was easily handled.
"ComTec was an ideal fit from day one. They've helped us so much, and we trust them to do what needs to be done."
—Controller
As manufacturers aim to speed up and grow production, being proactive and agile can keep your business moving forward no matter what challenges you face. As you consider your current position, are there processes that can be updated to keep you agile should the need arise?
By making the most out of technological solutions, manufacturers can conquer the challenges that come their way. Working with a team that understands the complexities and stays abreast of the latest advancements can help your organization stay ahead of the competition, make more-informed decisions, and remain agile.
Get Started on Modernizing Your Operations Today
ComTec Solutions is a full-service technology services and ERP implementation and consulting company that has been providing advisory and technical expertise for manufacturers and engineering firms for nearly 30 years. Companies looking to improve productivity, elevate the customer experience, and accelerate financial growth find value in ComTec's expertise. ComTec is a proud Certified Platinum Epicor partner dedicated to helping customers strategically align technology with their desired business outcomes with speed, agility, and confidence. To learn more, let's talk!